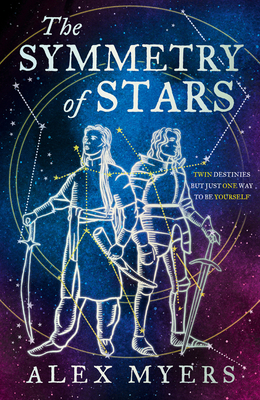 $16.99

Usually Ships in 1-5 Days
Description
---
From the author of 2020's astonishing The Story of Silence comes another retelling of a chivalric legend, full of magic, myth and self-discovery.
"Utterly enchanting"
Publishers Weekly
Beyond the stars, two gods vie for rule of the world.
One stands for Nature - the belief that everything is stamped in flesh from the start. The other, Nurture - the belief that all is potential, that the true self is coaxed out through love and living.
And so, they take a bet.
Each immortal selects a set of twins as their champions. The twins that prevail in contest will decide which immortal rules....
In a westerly valley, a girl and boy are born to a noble family, to be raised by a mysterious teacher - ready to love and instruct them in everything, regardless of society's expectations...
To the east, a woman washes ashore on an island inhabited only by a sorcerer. With her final breaths, she gives birth to twins. These two are raised with careful neglect by the sorcerer - surrounded not with love but with danger, magic and wildness.
Society expects these children to become men and women. But the immortals care nothing for human norms and raise the twins according to their own ends. Which twins will prevail?
What truly matters in determining who a person will become?
Taking the epic Italian legend of Orlando Furioso as his starting point, Alex Myers unravels a tale of fate, of East and West, of twinship and of heroic self-affirmation; once more translating a classic into a multilayered new story sure to delight fans of Uprooted and The Bear and the Nightingale.
About the Author
---
Alex Myers is a writer, teacher, and speaker. Born and raised in Maine, Alex was raised as a girl and left to attend boarding school. At school, Alex came out as transgender, returning his senior year as a man, and was the first transgender student in his academy's history. Alex earned his bachelor's at Harvard University, studying Near Eastern Languages and Civilizations. Alex was the first openly transgender student at Harvard and worked to change the University's nondiscrimination clause to include gender identity. Since earning a master's degree in religion at Brown, Alex has pursued a career in teaching, as a transgender advocate, and as an active journalist contributing to the Guardian, Slate, THEM and other publications. He currently lives in New Hampshire with his wife and two cats.
You are here
The Symmetry of Stars (Paperback)