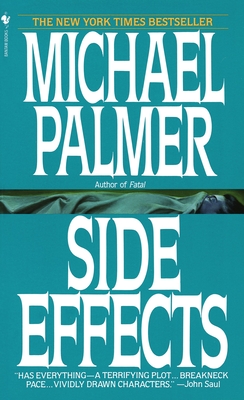 $8.99
Email or call for price
Description
---
"Has everything—a terrifying plot . . . breakneck pace . . . vividly drawn characters."—John Saul

Kate Bennet. A bright hospital pathologist with a loving husband and a solid future. Until one day her world turns dark. A strange, puzzling illness has killed two women. Now it endangers Kate's closest friend.
Soon it will threaten Kate's marriage.
Her sanity.
Her life.

Kate has uncovered a horrifying secret. Important people will stop at nothing to protect it. It is a terrifying medical discovery. And its roots lie in one of the greatest evils in the history of humankind.
About the Author
---
Michael Palmer, MD, (1942–2013) was the author of Miracle Cure, Critical Judgment, Silent Treatment, Natural Causes, Extreme Measures, Flashback, Side Effects, and The Sisterhood. His books have been translated into thirty-five languages. He trained in internal medicine at Boston City and Massachusetts General hospitals, spent twenty years as a full-time practitioner of internal and emergency medicine, and served as an associate director of the Massachusetts Medical Society's physician health program.
You are here
Side Effects: A Novel (Mass Market)