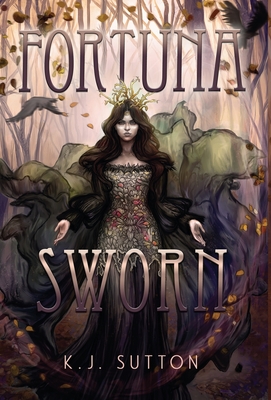 $29.99

Usually Ships in 1-5 Days
Description
---
We were meant to be seductive. We were designed to lure humans in.

Fortuna Sworn is the last of her kind.

Her brother disappeared two years ago, leaving her with no family or species to speak of. She hides among humans, spending her days working at a bar and her nights searching for him. The bleak pattern goes on and on... until she catches the eye of a powerful faerie.

He makes no attempt to hide that he desires Fortuna. And in exchange for her, he offers something irresistible. So Fortuna reluctantly leaves her safe existence behind to step back into a world of creatures and power.

It soon becomes clear that she may not have bargained with her heart, but her very life.
You are here
Fortuna Sworn (Hardcover)