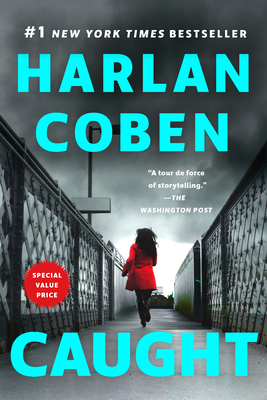 $9.99
Email or call for price
Description
---
The bestselling author and creator of the hit Netflix drama The Stranger delivers a twisted #1 New York Times bestseller about a man who—with the best of intentions—opens the wrong door...

Reporter Wendy Tynes is making a name for herself, bringing down sexual offenders on nationally televised sting operations. But when social worker Dan Mercer walks into her trap, Wendy gets thrown into a story more complicated than she could ever imagine.

Dan is tied to the disappearance of a seventeen-year-old New Jersey girl, and the shocking consequences will have Wendy doubting her instincts about the motives of the people around her, while confronting the true nature of guilt, grief, and her own capacity for forgiveness...
About the Author
---
Harlan Coben is the #1 New York Times and international bestselling author of more than thirty novels, including I Will Find You, The Match, Win, Fool Me Once, Stay Close, and The Stranger, as well as the award-winning Myron Bolitar series. Coben has more than eighty million books in print in more than forty languages worldwide, and several of his novels have been made into Netflix series. The winner of Edgar, Shamus, and Anthony Awards, he lives in New Jersey.
Praise For…
---
Praise for Caught

"The thrill-a-minute action zooms on sharp, slippery twists and turns in a white-knuckle race from start to finish."—#1 New York Times bestselling author Nora Roberts

"With Caught, Harlan Coben knocked another one out of the park!"—#1 New York Times bestselling author Lisa Jackson

"A Tilt-A-Whirl of a story....Buckle up and prepare for whiplash."—#1 New York Times bestselling author Sandra Brown

"Quite simply, Harlan Coben is one of my favorite authors. His books have it all: nail-biting suspense, roller-coaster plots, relevant social issues, and pitch-perfect characters."—#1 New York Times bestselling author Kristin Hannah
 
"Caught is dark-hearted, quintessential Coben...guaranteed to make you both look over your shoulder and sign up with the good guys."—New York Times bestselling author Luanne Rice

"This is Harlan Coben at his best."—The Huffington Post

"[A] tour de force of storytelling...All the secrets interlock and reinforce each other like tiles in a  grand and seamless mosaic."—The Washington Post 
You are here
Caught (Paperback)