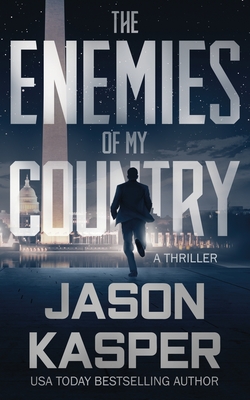 $21.99
Email or call for price
Description
---
While on a covert mission in Syria, CIA special operator David Rivers has just discovered the enemy's newest target...his own family.
"Jason Kasper is a name to watch in the thriller world." -Mark Greaney, #1 New York Times Bestselling Author of The Gray Man
David Rivers is an elite-level assassin. A veteran operator who has served as a Ranger, a mercenary, and now as a CIA contractor conducting covert action around the world.
In his secluded mountain home in Virginia, however, David Rivers lives the quiet life of a family man. His cover legend is so strong that even his wife doesn't know the true nature of his work.
Half a world away, on a mission to assassinate a foreign operative, Rivers uncovers intelligence pointing to an imminent attack on US soil. Now he must hunt down the terrorists before it's too late.
But there was something impossibly chilling about this particular intel.
The target is in his hometown...
...and David Rivers' wife and daughter are mentioned by name.
From former Green Beret and USA TODAY best selling author Jason Kasper comes a thriller perfect for fans of Vince Flynn, Brad Thor, and Jack Carr.
"Jason Kasper takes his iconic anti-hero to the next level in this not-to-be-missed black ops thriller." -Steven Konkoly, Wall Street Journal Bestselling Author
"Kasper's military experience bleeds onto every page and provides a sense of realism few can match...will have you holding your breath until the very end." -Brian Shea, Wall Street Journal Bestselling Author
You are here
The Enemies of My Country: A David Rivers Thriller (Paperback)