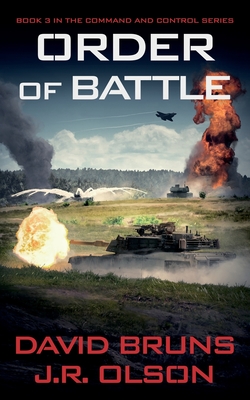 $21.99
Email or call for price
Description
---
A conflict in Ukraine threatens to escalate into a global power struggle between the United States and Russia.
When mercenaries attack in eastern Ukraine, the world is thrust into turmoil. Russian President Luchnik is quick to respond, launching a full-scale military invasion to quell this "national emergency" in the former Soviet country.
The United States, reluctant to put boots on the ground in yet another regional conflict, takes a different path. President Serrano hires Sentinel Holdings, a private military contractor, to hold back the Russian threat.
Don Riley, head of the CIA's Emerging Threats Group, sees trouble ahead. The Russian President is hungry for power, and he's got the military might to back up his grand ambitions. The Russian attack in Ukraine is the first move in a much larger campaign that will redraw the map of Europe.
Unfortunately, a war-weary President and his closest advisers decide Riley's input is no longer required. Instead of worrying about his career, Don Riley does what he does best.
Figuring out his enemy's end game. Before it's too late.
Order of Battle is the third book in a brand-new series co-written by former submarine officer David Bruns and retired naval intelligence officer J.R. Olson. With rapid-fire pacing, pulse-pounding action, and shocking twists, this electrifying installment to the Command and Control series is sure to keep you turning pages until the very last moment.
You are here
Order of Battle (Command and Control #3) (Paperback)