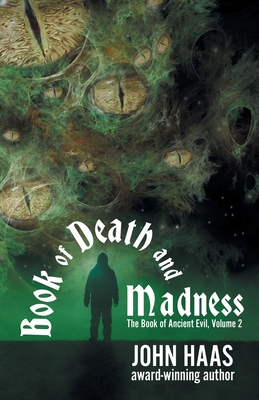 $24.99

Usually Ships in 1-5 Days
Description
---
Monsters. Madness. Visions.
1885. Doctor Archibald Shaw and his young friend Singh arrive in England, one month behind the dangerous cult leader, Ananya. They must find her, and soon. Ananya holds a book of untold evil, brought with her from India. A book which could spell doom for all of humanity.
Shaw and Singh are not alone in their search for Ananya and the book. Others want the volume for their own and will stop at nothing to get it. Meanwhile in London's east end, monsters roam the shadows and people are disappearing. Is this also Ananya's doing? Or do these monsters search for her as well?
The world becomes even more nightmarish for Shaw and Singh. The elder god Cthulhu still sleeps, but for how much longer? Shaw fears what he sees in his dreams, and fears what actions he will need to take.
How deep into a world of evil can one man slip?
To save the world, can he do any less?
You are here
Book of Death and Madness (Paperback)