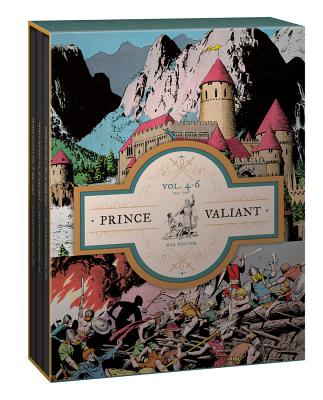 $99.99
Email or call for price
Description
---
This deluxe set spans the years 1943-1948 of the classic newspaper adventure strip.
Among the many King Arthur inspired adventures in these volumes, Val journeys back to the land of his birth, meets his bride-to-be, and travels to Canada, where his son is born!
About the Author
---
Hal Foster (1892-1982) created Prince Valiant in 1937. Though remaining involved with the strip until his death in 1982, Foster handed the bulk of the scripting and art chores over to his longtime assistant, John Cullen Murphy, in 1971.
You are here
Prince Valiant Vols. 4-6: Gift Box Set (Hardcover)