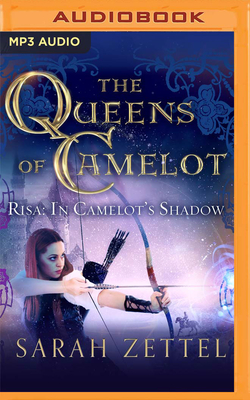 $29.99
Email or call for price
Description
---
A magical fantasy romance set in Arthurian England from the Philip K. Dick Award-winning author of Reclamation and The Other Sister.
An epic series featuring the women of Camelot begins with this tale of forbidden magic and enduring love.
Lady Risa of the Morelands has already caught the eyes and won the hearts of many suitors. Not one of them, though, can gain the approval of her father, Lord Rygehil. When Risa discovers his secret - that he promised her to the necromancer Euberacon - she is furious, and terrified.
Refusing to be a sacrifice, Risa runs away rather than submit to her fate. But Euberacon is determined to claim his bride, and Risa's raw courage and archery skills are no match for his magic. Lucky for her, she is not alone.
Sir Gawain, fearless captain of King Arthur's Round Table, will never refuse a fight - or a chance to save a beautiful maiden. But no matter how distressed she is, Risa isn't an ordinary damsel, and even in the midst of battle she poses no ordinary risk to Gawain's gallant heart.
But Euberacon will not surrender his prize without a fight. Risa and Gawain are quickly ensnared in his web of poisonous enchantments. His deadly magics may destroy their lives, their love, and all Camelot with them.
You are here
Risa: In Camelot's Shadow (MP3 CD)