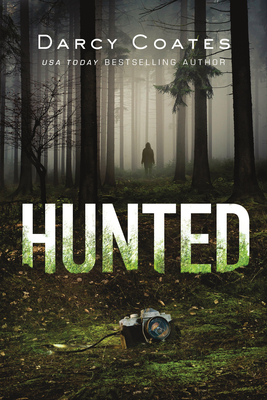 $14.99

Usually Ships in 1-5 Days
Description
---
From bestselling horror author Darcy Coates comes Hunted, a story about the things that wait for you in the dark.
Her disappearance wasn't an accident.
Her rescue will be a mistake.
A masterful blend of atmospheric horror and survivalist wilderness fiction, this book is:
Perfect for fans of Ruth Ware and Tana French
For lovers of supernatural thrillers and horror stories
22-year-old Eileen goes missing while hiking in the remote Ashlough Forest. Five days later, her camera is discovered washed downriver, containing bizarre photos taken after her disappearance.
Chris wants to believe Eileen is still alive. When the police search is abandoned, he and four of his friends create their own search party to scour the mountain range. As they stray further into the dark forest and the unsettling discoveries mount, they begin to believe they're not alone in the trees… and that Eileen's disappearance wasn't an accident.
By that point, it's too late to escape.
More bestselling horror books from Darcy Coates:
Voices in the Snow
Secrets in the Dark
The Carrow Haunt
Craven Manor
The Haunting of Ashburn House
The Haunting of Blackwood House
The Haunting of Rookward House
The House Next Door
The Folcroft Ghosts
House of Shadows
House of Secrets
About the Author
---
Darcy Coates is the USA Today bestselling author of Hunted, The Haunting of Ashburn House, Craven Manor, and more than a dozen horror and suspense titles. She lives on the Central Coast of Australia with her family, cats, and a garden full of herbs and vegetables. Darcy loves forests, especially old-growth forests where the trees dwarf anyone who steps between them. Wherever she lives, she tries to have a mountain range close by.
You are here
Hunted (Paperback)