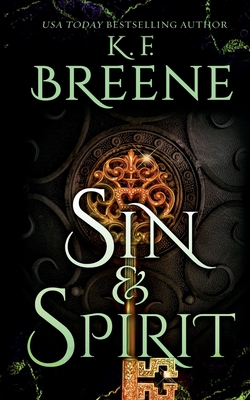 $16.79

Usually Ships in 1-5 Days
Description
---
Kieran has stepped up to take his place as the ruler of magical San Francisco. As his girlfriend I'm in the spotlight, and the Hades Demigods have taken notice. They want me on their team, and they don't plan on asking nicely.
Kieran and I are both under fire. They will kill him to get to me, and they'll take me by force if necessary. It is essential I learn more of my magic.
With no other options, I do what scares me the most - I summon the last Spirit Walker to help train me. Except, he's a loose cannon with looser morals, and learning spirit is treacherous. I might evade the Demigods only to be lost in spirit forever.
You are here
Sin & Spirit (Paperback)