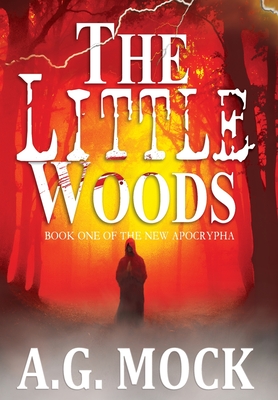 $32.95

Usually Ships in 1-5 Days
Description
---
An unimaginable evil is about to be unleashed. And it all starts with a children's game in the woods...
Black Phone meets Doctor Sleep in this supernatural thriller about a man drawn back to the woods of his childhood when the horrors of his past stalk the family he's left behind.
Summer of 1977: It was meant to be a harmless game. But when it descends into unthinkable horror, not all the boys will return from this deadly nightmare.
Eighteen years later: Surrounded by skyscrapers and the reassuring thrum of city life, the horrors of that summer no longer exist for Ian Cockerton. When a violent encounter triggers nerve-shredding flashbacks and a crippling but all-too-familiar fear, Ian is drawn back to the one place he vowed never to return.
There, together with a charismatic spiritualist from New Orleans, he'll engage in the greatest battle of his life to protect all he loves from an ancient evil hellbent on fulfilling its destiny. But can he stop the deadly prophecy in time?
Click the BUY NOW button to join him in the woods and find out
"A terrifying coming of age novel Mock's writing transports the reader back to the simplicity of childhood. But don't worry, this is a horror novel complete with demons and gore and phenomenal terror." -E.H., Goodreads Reviewer
About the Author
---
A.G. MOCK is an award-winning author of supernatural suspense who loves to bring you all things that go bump in the night!

Originally from western Pennsylvania, his publishing career began in Britain and many feel it is this unique experience which sets his writing style apart.

He is a 2x American Fiction Awards winner, a Guest Author at several Horror Cons around the country, and his books have achieved bestseller status in the US, UK & CAN.

Mr. Mock currently lives in rural South Carolina with his incredibly patient wife, two peculiarly challenging but adorable rescue dogs, and a cheeky ghost who often makes itself known by with an odd, smoky scent.

His wife and dogs he treasures wildly; the ghost he can take or leave.

DISCIPLE and SHADOW WATCHERS are the second and third books in his award-winning trilogy and can be ordered wherever books are sold.
Praise For…
---
With its sinister summer rituals and haunting childhood mythologies, The Little Woods nestles itself nicely alongside Stephen King's IT, Dan Simmons' Summer of Night, and Boy's Life by Robert R. McCammon.
—Clay McLeod Chapman Author of Whisper Down the Lane and Ghost Eaters


One hell of a horror thrill ride! If you like being scared witless, The Little Woods is a page-turner that'll make it hard to ever look at the woods the same way again!
—Shelley Nolden Award-Winning Author of The Vines


A genuinely terrifying story from a talented author...the skill of A.G. Mock rivals the top tier bestsellers out there!
—C.M. Allen Author of Blood and Biscuits: Book One of the Supernatural Support Group
You are here
The Little Woods: Book One of the New Apocrypha (Hardcover)