You are here
Cabby Potts, Duchess of Dirt (Paperback)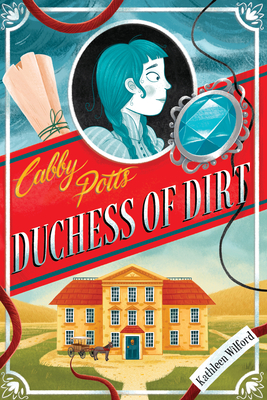 $9.89

Coming Soon - Available for Pre-Order Now
Description
---
A historical middle-grade novel that drops you right into 1870's Kansas, with a whole lot of drama and a little bit of romance.
Housemaid? What a horrible word Not that I'd ever actually seen a housemaid, but I could picture one: a meek, aproned, pale-faced girl who never saw the sun.
When her parents force her to work at grand Ashford Manor, 12-year-old Cabby will do anything to escape, including playing matchmaker between her sister and the young lord of the manor. If it succeeds, her scheme will save her family's struggling homestead and fulfill her sister's dreams of romance. But if it fails . . .
Cabby Potts, Duchess of Dirt, is a tale of the prairie with humor and heart and a dash of romance.