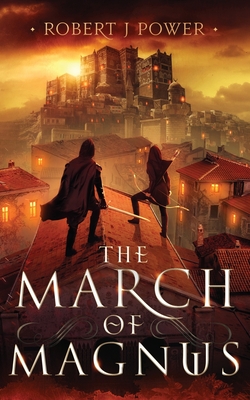 $24.99

Usually Ships in 1-5 Days
Description
---
He's lethal with a sword. She's deadly with her bow. But will it be enough in the coming war?
Erroh must return to Spark City to warn of the approaching army. Growing ever stronger, the reluctant warrior and his fierce companion must elude bandits and soldiers in a mad dash against time.
Across the map his father, Magnus, rallies his troops to march for the first time in two decades as he seeks to avenge his son, presumed dead.
But with unrest and injustice exploding within Spark City, and their foes marching towards its gates, they may already be too late.
The Spark City Cycle continues with The March of Magnus; the eagerly awaited sequel to #1 bestselling Spark City, from top fantasy author Robert J Power.
You are here
The March of Magnus: Book Two of the Spark City Cycle (Paperback)