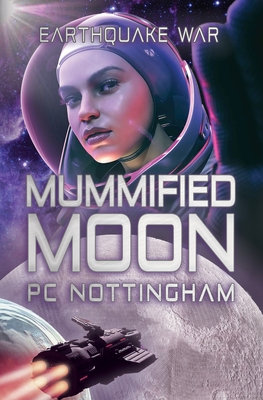 $26.99

Usually Ships in 1-5 Days
Description
---
In a cold galaxy where Humans are an oppressed minority, one woman dared to dream, but some secrets were meant to be forgotten. Alize will regret naming her discovery "I Told You So."
Doctoral student Alize Oze finds robot maintenance isn't as glamorous as guiding museum tours, especially with her father's failing health looming on her mind. When her professors expel her for delving into research forbidden to humans, she leaves her job and studies behind to pursue her theory: an artifact of unspeakable power is buried on a forgotten moon.
Joined by her best friend Fil and a hired shifty thief Binh, they smuggle aboard a ship only to be double-crossed, then hijacked by pirates. Her luck just doesn't seem to get any better They steal an escape pod and pick up a pirate defector in order to reach the moon. Unbeknownst to them, a group of terrorists has learned about her theories and want the artifact for themselves. Alize enters the tomb just as the terrorists arrive with her ex-boyfriend among them. The moon, however, doesn't appreciate these intruders disturbing its slumber.
Fans of archaeological adventures, eldritch monsters, and galactic exploration will love MUMMIFIED MOON. It's like Lara Croft awoke Cthulhu while running from ISIS in space.
]
You are here
Mummified Moon (Paperback)